Product Description
Brief Introduction for 0.5T 1T 2T 5T Electric Hoist With Chain
The electric chain hoist is a smell lifting equipment which adopts advanced technology to manufacture each kind of product. Generally speaking, the electric chain hoist can be divided into four types: fixed type,electric trolley type, manual trolley type, low-headroom electric chain hoist.
· Application

Widely used to lifting, loading and unloading, repair equipment, hoisting goods installing on I-beam, jib crane rail and fixed lifting hoisting heavy weight. It can used in factory, workshop, warehouse, logistic, dock, port, construction building mines, freight, yard store, ect.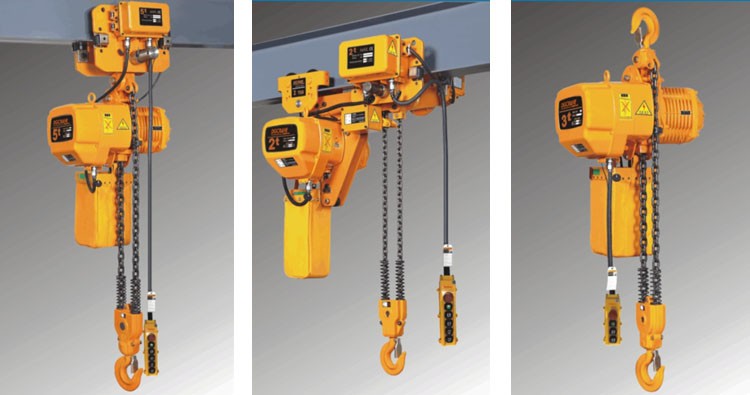 · Different Products Introduction

1. Electric Chain Hoist has single speed and dual speed.
2. Fixed Type: there is a hook on the top.
3. Manual Trolley Type:there is a manual trolley on the top,the operater can move the trolley by hands.
4. Electric Trolley Type:the lifting and traveling mechanism are all electric.Moving them by control handle.
5. Low-headroom Electric Chain Hoist : the low-headroom electric chain hoist are designed for those applications where space is limited.

· Technical Parameter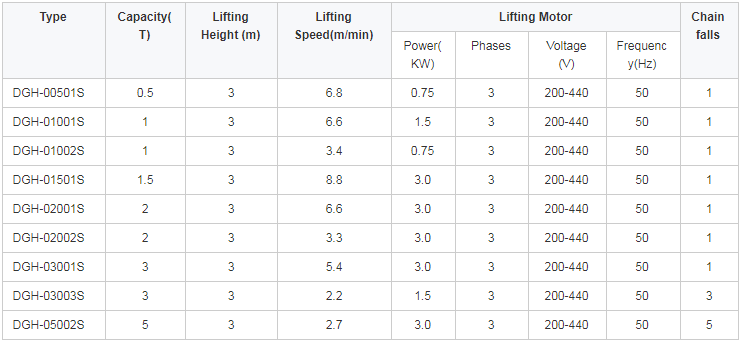 · Detailed Components Description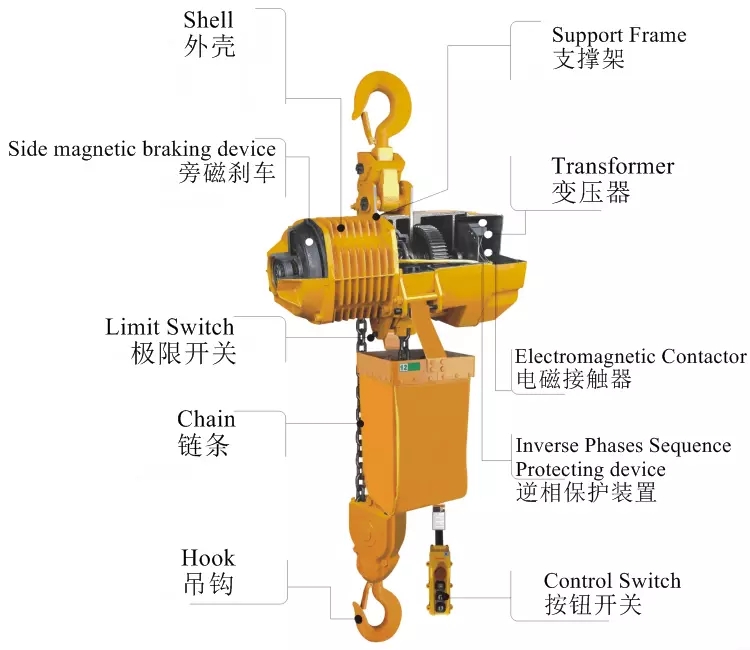 1. Shell: It is made of light aluminum alloy shell, light but hard. The cooling fan is especially designed to ensure quick heat dissipation with the rate up to 40% and continuous service.
2. Side magnetic braking device: The magnetic orce generator is the largest design which is featured for generating magnetic force.
3. Limit switch: The limit switch device is installed where the weight is lifted on and off to make the motor to stop automatically so as to prohibit the chains from exceefing for safety.
4. Chain: The chain shall adopt the imported FEC G80 ultra heat- treatable aluminum alloy chain.
5. Hook: It is hot forging with perfect strength that is hard to break.
6. Support frame: The loading support frame consists of two steel plates, which is extremely sturdy.
7. Transformer: 24V/36V/48V transformer device.
8. Electromagnetic contactor: Electromagnetic contractor can be used safety under high frequency.
9. Inverse phases sequence protecting device: It is the special electrical in stallation which controls the circuit not to work in case of wiring error in the power supply.
10.Control switch: Waterproof push button is applied, it is light and durable.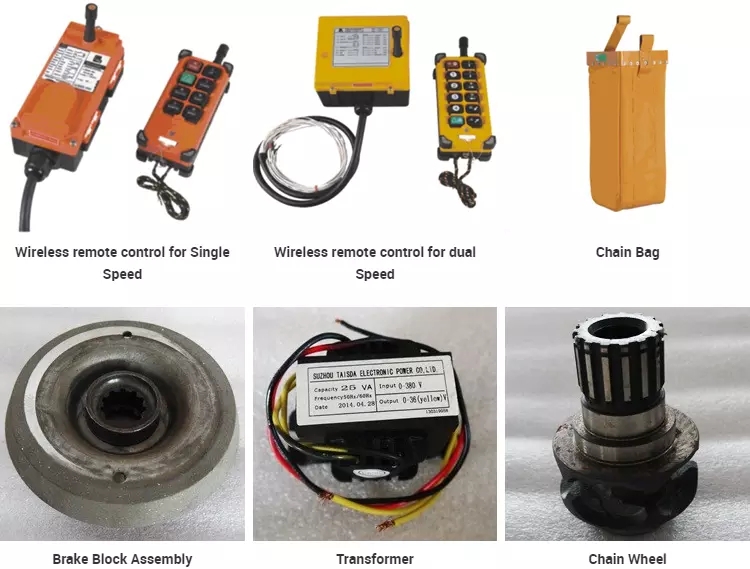 · Package & Delivery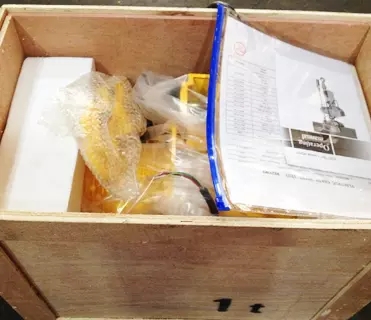 · Installation Case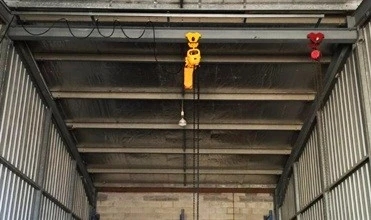 Installed In Australia
Capacity: 1T
Lifting Height: 6m
Lifting Speed: 3.4m/min
Voltage: 415v/50Hz/3ph
Quantity: 2 Sets
Electric chain hoist with manual Trolley, used for Monorail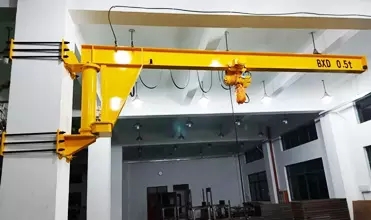 Installed in Saudi Arabia
Capacity: 0.5 T
Arm Length: 4 m
Lifting Height: 5 m
Quantity: 2 Sets
Electric chain Hoist with Electric Trolley, u
sed for Jib Crane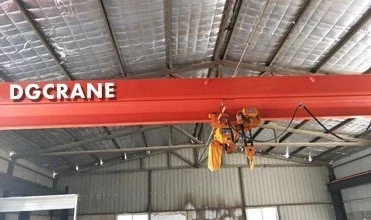 Installed in Malaysia
Capacity: 5 T
Crane Span: 12 m
Lifting Height: 8 m
Quantity: 1 Sets
Low Headroom Type Electric Chain Hoist, u
sed for Single Girder Overhead Crane
· Certificates of DGCrane