Product Description
Brief Description for CD1 3Ton Electric Steel Cable Wire Rope Hoist
CD1 wire rope electric hoist has only normal speed, which can satisfy the general working requirement.
MD1 wire rope electric hoist has one more hoisting motor and one slow speed actuating device, which make the model have two speeds. When it works slowly, it can satisfy the precise task such as precise working of loading and unloading, sand to break-in.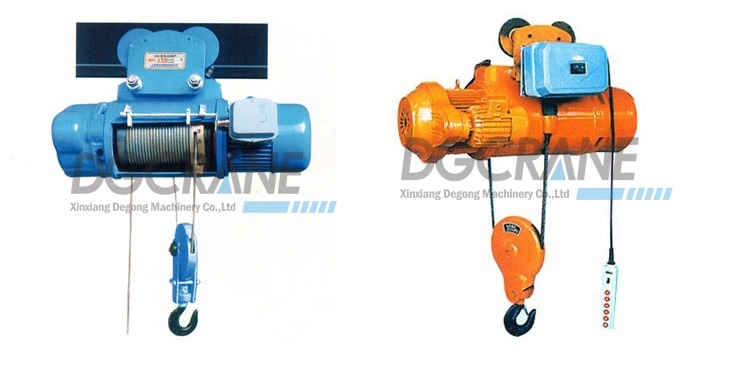 Applications
It can travel rotation through the trolley hanging on the I-steel, and install on the single beam crane, gantry crane, jib crane and overhang crane to rise and fall the cargos. So it can be used in factories, mines, wharf, warehouse, freight yards, and shops and so on which need lifting equipment for lifting heavy objects. Such as mining companies and railways, docks, warehouses. It is prohibited to manned.
Component
Motor: Hoist Motor is an taper type rotor motor with braking,it is made by Nanjing special motor factory,it is of the best quality motors, it has bigger torque, so it can be adapted to moving frequently.
Gear Box: Hoist Gear Box has specially treated gears for high wear resistance. Each Geared Shaft assembly is supported on ball or roller bearings , to ensure smooth, low-friction operation.
Rope Drum: Grooved Drum, seamless pipe of adequate length to be wounded in one layer and to provide proper support for the rope to minimize abrasive wear is provided. Drum Shaft resolves on Ball Bearings for ensuring smooth running.
Wire Rope: Hoisting rope comply with the exporting ISO standards. The leading rope taken by the Drum, does not slip sideways when slack. The factor of safety, on the nominal breaking strength of the rope is six.
Rope Guide: Rope Guide is in two halves, ensuring easy accessibility. It encircles the Drum completely so that the rope may not uncoil even when the Hoist is in unloaded condition.
Hook: The Hook Block is tested to 150 % of full load before assembly. The rope sheaves are fully guarded with protective steel casting .
CD1 3Ton Electric Steel Cable Wire Rope Hoist- What type of electric hoist do i need?
Often customers are unsure as to what type of overhead lifting system will best serve their needs. Spending a few minutes now discussing the needs of your application could save you dollars (not to mention the value of improved safety) in the future.

Read fruther on this page to learn more about the most popular type - CD/MD wire rope electric hoist.

If you need other type electric hoist, please tell us, we will be pleased to be of further assistance!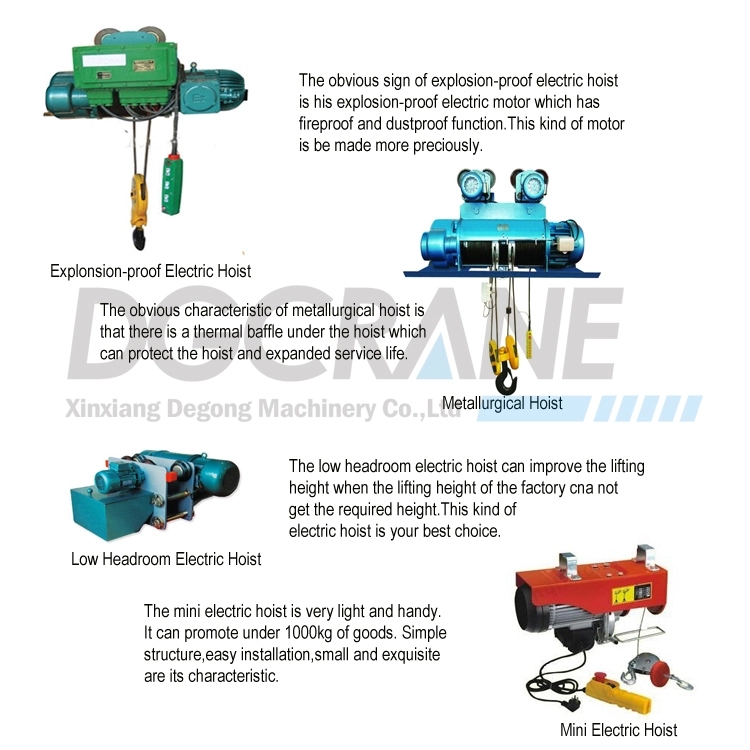 CD1 3Ton Electric Steel Cable Wire Rope Hoist- Safety features
Safety is the most important issue for crane. To ensure the safety, the following safety devices are equiped in DGcranes.
Crane traveling limit switch

Weight overload protection device

Lifting height limit device

Voltage lower protection function

Phase sequence protection function

Emergency stop function

Rain cover for outside hoist, driving units, electrical cubicle.

Warning indicator: flashing lights and warning sound.

Wireless infra-detector for anti-collusion
CD1 3Ton Electric Steel Cable Wire Rope Hoist- Production and delivery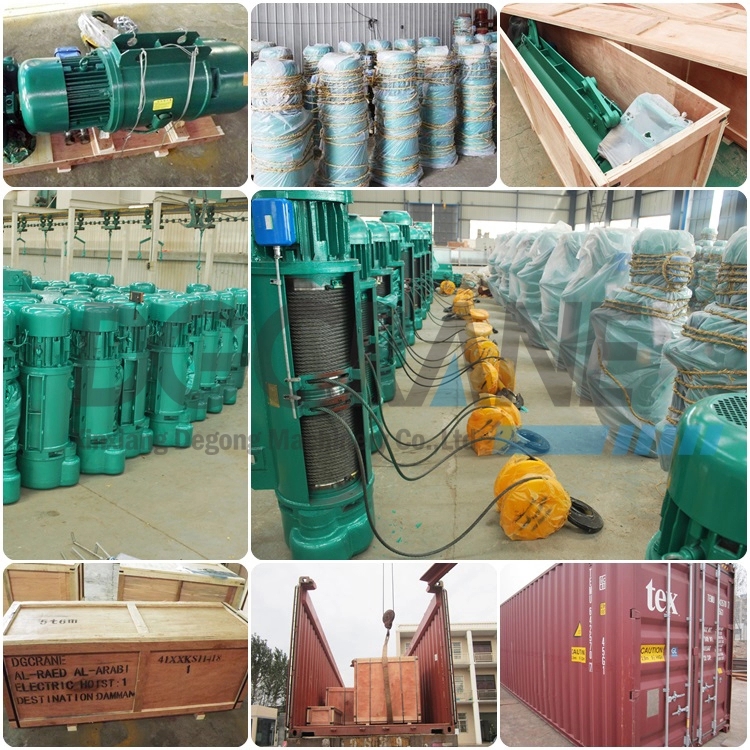 Advanced equipment and manufacturing shop is the guarantee.We are committed to produce the best quality products.
Electric hoist are packed by plywood crate case.
CD1 3Ton Electric Steel Cable Wire Rope Hoist- Customers Visit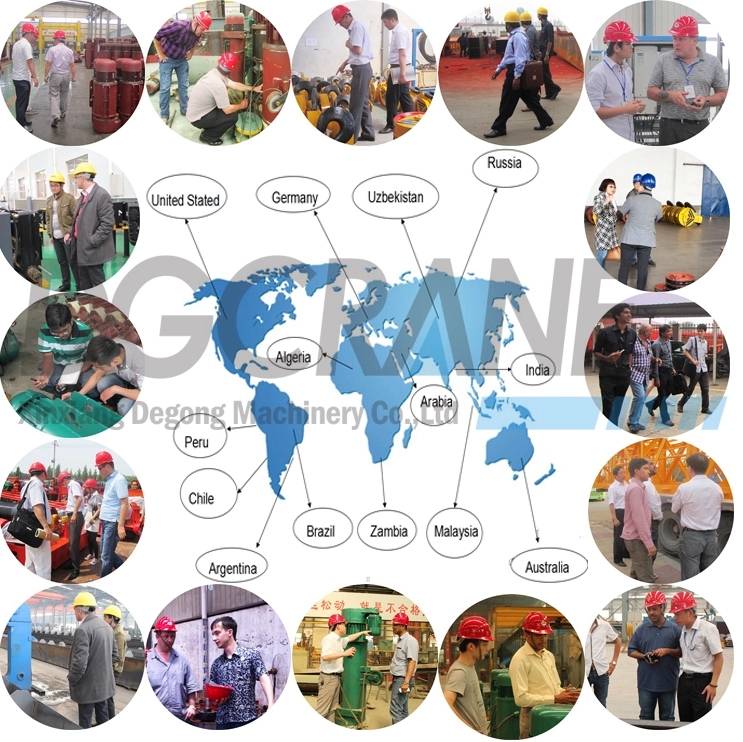 Certificates Of DGcrane